Acupuncture Facial Rejuvination
Acupuncture facial rejuvenation is an all natural non toxic approach to revitalizing our appearance and reducing the signs of aging. The treatment combines the application of minimally invasive classical acupuncture needling techniques, facial cupping, light massage and gua sha; with the modern understanding of facial anatomy, micro circulation and fluid distribution. The treatment is designed to increase local collagen production, enhance muscle tone and moisturize the skin.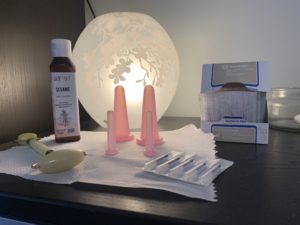 The red bioactive light with a wavelength of 625 nm can penetrate into the bottom layer of the skin, activating the tissue of the skin fascia layer to secrete more collagen which helps to plump the skin thus reducing fine lines and wrinkles.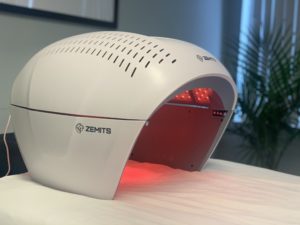 The blue bioactive light with a 415 nm wavelength acts on the surface of the skin.  The light is antibacterial which can help with acne, also inhibiting the secretion of sebaceous fluid in cases of cystic acne.  Also helping to reduce allergic skin reactions.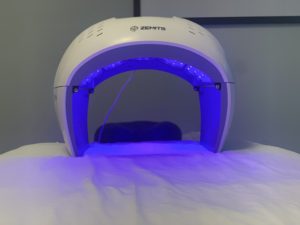 The green bioactive light which has a wavelength 520 nm, is neutralizing and balancing.  It helps to reduce oil secretion, balances the proportion of water and oil on the skin, as well as reducing edema and helping to lighten age spots.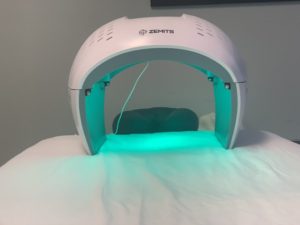 What can I expect:
• Reduction of fine lines and wrinkles
• Improvement of facial elasticity
• Tightening sagging skin
• Toning, and brightening the complexion
• Relaxing facial tension
• Lightening blemishes and acne scars
• Reduce under eye bags and puffiness
A full course of treatment consists of 2 visits per week for 3 weeks followed by 1 visit per week for 4 weeks. Periodic maintenance sessions are recommended to maintain lasting results. The first session is 120 min which includes an evaluation and explanation of the process. Follow up sessions will be 90 min.